Carlsbad Food Tours Groupon Deal Starts Today

http://www.groupon.com/deals/carlsbad-food-tours
180-Minute Walking Foodie Tour for Two at Carlsbad Food Tours (44% Off)
 $150 Worth of Restaurant Tours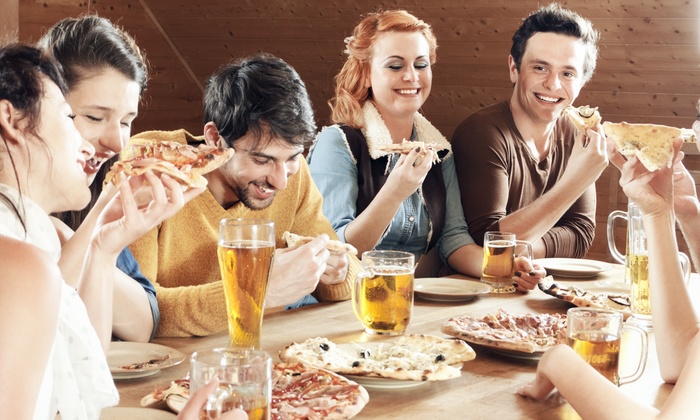 What You'll Get
---
Business Basics
Cuisine Type: Italian, Mexican, Vegetarian-Friendly…
Most popular offering: Eggplant Silders
Kid-friendly: Yes
Number of Tables: 1–5
Outdoor Seating: Yes
Established: 2014
Parking: Parking lot
Handicap Accessible: Yes
Pro Tip: Dress comfortably and wear walking shoes and plan to enjoy yourself <:

The Fine Print
---
Promotional value expires 90 days after purchase. Amount paid never expires.
Limit of 2 drinks. BYOB prohibited. Limit 1 per person, may buy 1 additional as a gift. Limit 1 per visit.
Merchant is solely responsible to purchasers for the care and quality of the advertised goods and services.
About Carlsbad Food Tours
---
Carlsbad is a seaside city, known for its pristine beaches—and, thanks to Carlsbad Food Tours, its burgeoning restaurant scene. On the company's walking trips, participants sample dishes at seven or eight of the city's eateries, which have been carefully curated by company owner Cherimarie Poulos. Her decades of experience in the food service industry mean that none of her choices are arbitrary. Instead, Cherimarie uses her insider status to pick the spots with the freshest ingredients and roundest plates. Additionally, when participants aren't mingling with local chefs, they're listening to the guide's anecdotes about Carlsbad history, culture, and architecture.
Customer Reviews
Experience
"great day trip", "nice wine tasting"
Service
"awesome tour guide"
Great sampling from local restaurants, including some we would not likely find on our own. Owner/tour guide was knowledgeable, friendly, and professional.
Laura C.
·
July 5, 2016
· Verified
The tour was a lot of fun! Wear good walking shoes. We had delicious food samples from the restaurants. Nice wine tasting, interesting history stories, and a pleasant group.of people. I would do this again. 5 stars!
Joan W.
·
May 22, 2016
· Verified
Bring your appetite and walking shoes.
Michelle F.
·
June 15, 2015
· Verified
See all reviews from Groupon customers »
Carlsbad Food Tours
1 Location
---