No parking! No problem walk instead! Carlsbad Food & Walking Tours
Carlsbad, California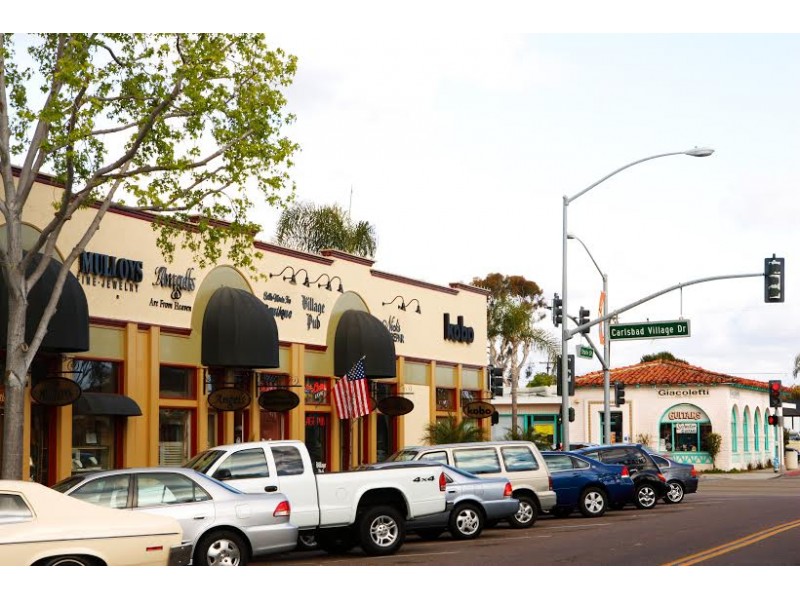 No parking! No problem walk instead! Carlsbad Food & Walking Tours
Unique and Specially-Selected Food Tastings with Carlsbad Food & Walking Tours.  An expert guide helps you to easily navigate as you discover the diverse history, architecture and culture of downtown Carlsbad Village. Stroll through the main streets of Carlsbad which house a wonderful concentration of museums, restaurants and historic landmarks uniquely mixed with shops and art galleries and vibrant street murals. You'll walk down Grand Ave to Carlsbad Blvd and enjoy the majesty of the Twin Inns and the Carlsbad Mineral Spa historic landmarks.
 Carlsbad Food & Walking Tours visits 8 food tasting locations within the quaint village of Carlsbad. The food samplings on this tour are sure to stimulate your salivary glands, and satisfy your appetite for a satisfying lunch that is chock-full of variety. Each tasting is served from locally-owned and operated specialty food stores and ethnic or locavore-style eateries.
Stops include one of Carlsbad's most romantic restaurant, tasty deserts from local eateries that have been made from recipes past on from generation to generation. Award-winning wines that are grown in California, will be a delight for your taste buds. California wines are some of the best wines in the world.  Enjoy wine tasting at one of Carlsbad's Urban Wineries. Carlsbad Food & Walking Tours will last about three hours and provides delicious tastings that are an adequate lunch for most. All food and tastings are included in the ticket price of $59.
Included Carlsbad Food & Walking Tours is also our popular Tasting Guide, which features valuable maps, exclusive guest coupons and discounts.
Cultural, Historic and Architectural Experiences – Between the great tastings, you'll stroll as locals do: through hidden passageways, exploring less-crowded side streets and discovering where to enjoy the freshest food and best wine. Recommendations for meals and lodging, architectural jewels, gorgeous displays of local flora and fauna, and places whose history make Carlsbad what it is.
Get off the beaten path, and lose yourself in the passageways and history of Carlsbad Village culinary treasures with Carlsbad Food & Walking Tours!
As for Carlsbad's Parking Situation – City of Carlsbad Begins Work on Parking Study
The study will help ensure residents and visitors continue to enjoy village, barrio and nearby beach areas without parking inconveniences in Carlsbad, CA.