Here's a reason to smile, San Diego: with proximity to the water and residents who practice healthy habits, San Diego and Carlsbad have been named among the happiest cities in the United States.
National Geographic Fellow Dan Buettner, author of the new National Geographic book, "The Blue Zones of Happiness," has spent years traveling the globe and researching places where people live long, happy, healthy lives. According to his research, geography plays a major factor in living joyfully.
On Wednesday, Buettner discussed his findings on NBC's "Today," releasing an index of the 25 "Happiest Places" in the U.S. San Diego and Carlsbad ranked No. 23 on the list of 25 cities.
The index findings are based on nearly 250,000 interviews with adults living in 190 metro areas across the nation, Today reports.
Buettner spoke with NBC 7 about why San Diego ranks so high on the happiness scale. He said three main indicators of happiness are present in daily life in America's Finest City: water, a healthy diet and job/personal satisfaction.
Your #SanDiegoGram Photos – San Diego and Carlsbad Named Among 'Happiest' Cities in US
"If you live near water, you're 10 percent more likely to be happy," he explained. San Diego and Carlsbad Named Among 'Happiest' Cities in US.
He also said 70 percent of people in San Diego say they ate healthy yesterday, and 70 percent say they use their strengths every day in doing what they do best.
When asked if money buys happiness, Buettner said that while healthy finances certainly help one's quality of life, it's not everything.
"Money does buy happiness – but only to a certain point," he told NBC 7. "On average, in America, you want to be making money until you hit about $75,000 a year. But after that, money really doesn't buy that much happiness. After you're making that money, you should pull back on the number of hours you work. Focus on getting healthy, focus on doing the things you love, focus on your family
Buettner said the happiest cities in the nation share an emphasis on healthy food rather than fast food, are bike-friendly and have easy access to recreation and green spaces. These spaces are not sprawling but rather "coming inward," creating social spaces.
"The happiest Americans, research found, are socially interacting about six hours a day, so you really want to be spending time with people with whom you can have a meaningful conversation," he added.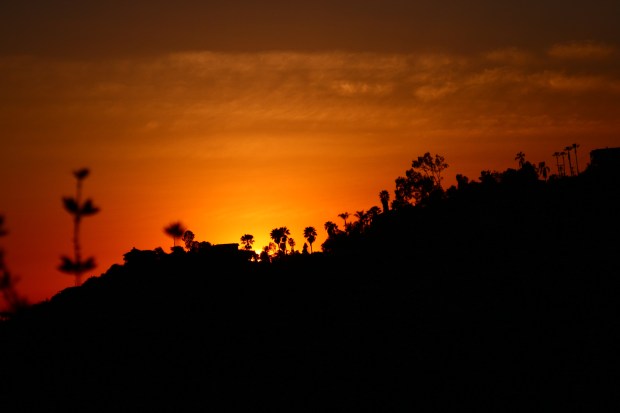 Buettner told NBC 7 that when it comes to happiness and aging, the process unfolds in a "U-shaped curve," meaning we tend to be happy in our teens and 20s, but less happy between the ages of 45 and 50. After that hump, happiness increases, and it continues until your 100s.
"As long as you stay healthy, your happiness is just going to get better," he explained.
In addition to San Diego, these places in the U.S. also made the happiness index:
Boulder, Colorado
Santa Cruz-Watsonville, California
Charlottesville, Virginia
Fort Collins, Colorado
San Luis Obispo-Paso Robles Arroyo Grande, California
San Jose-Sunnyvale-Santa Clara, California
Provo-Orem, Utah
Bridgeport-Stamford-Norwalk, Connecticut
Barnstable Town, Massachusetts
Anchorage, Alaska
Naples-Imokalee-Marco Island, Florida
Santa Maria-Santa Barbara, California
Salinas, California
North Port-Sarasota-Bradenton, Florida
Honolulu, Hawaii
Ann Arbor, Michigan
San Francisco-Oakland-Hayward, California
Colorado Springs, Colorado
Manchester-Nashua, New Hampshire
Oxnard-Thousand Oaks-Ventura, California
Washington, D.C.- Arlington and Alexandria, Virginia
Minneapolis-St. Paul-Bloomington, Minnesota-Wisconsin
San Diego-Carlsbad, California
Portland-South Portland, Maine
Austin-Round Rock, Texas
San Diego and Carlsbad Named Among 'Happiest' Cities in US!